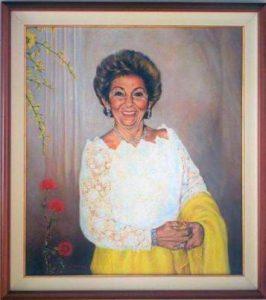 Helga established Hauʻoli Mau Loa Foundation in 1990 as a way "to return the generosity of the islands" where she had "found great happiness." Hauʻoli Mau Loa is Hawaiian for "eternal happiness." In choosing this name for the Foundation, Helga sought to express her hope for what the Foundation would be able to achieve for others.
Through the Foundation's work, Helga sought to build hope and a future for those less fortunate, particularly children, in and outside of Hawaiʻi. She also was deeply concerned about the depletion of the world's environment, and envisioned its preservation and protection as another focus for the Foundation.

Prior to her passing in 1997, Helga participated actively in the work of Hauʻoli Mau Loa Foundation. Following Hurricane Iniki in 1992, much of the Foundation's early work was concentrated on the island of Kauaʻi. In recognition of the Foundation's philanthropic contributions to the island, Kauaʻi community members bestowed upon Helga, on her 75th birthday, a great honor – a Hawaiian name. They selected Kalehuamakanoe, for the lehua maka noe (Lysimachia daphnoides), a plant known to grow in the misty mountain range of Kōkeʻe on Kauaʻi.